Financial Reports Overview
EproMedical provides an efficient system for collecting and reporting financial information. It gives you the ability to access and analyze up-to-date business information, that are necessary to make smarter business decisions. The financial reports design with a high degree of flexibility to mold the reporting processes around your organization needs.
Financial Reports Module Tour:
Easy to Use and Comprehensive Reports
Improve the Financial Insights
Drill Down with Detailed Reports
Security Control Access
Easy to Use and Comprehensive Reports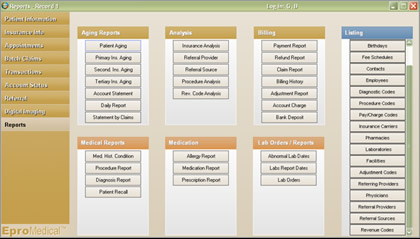 EproMedical has everything you need to manage your organization's financials—Aging Reports, Daily Report, Account Statements, Insurance Analysis, Procedure Analysis, Referral Tracking, and Billing Reports.
---
Improve the Financial Insights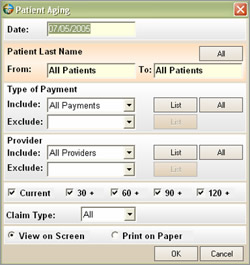 It's easy to sort customer accounts by status, type of payment, claim type and account balance to reveal trends and account history. The financial history from EproMedical can be linked to the customer's account information, bringing together the latest customer communications with the financial data.
---
Drill Down with Detailed Reports
Customizable reports provide in-depth information about aging accounts, revenue from insurance carriers and procedures, billing history, and more, helping medical organizations keep track of critical business information.
---
Security Control Access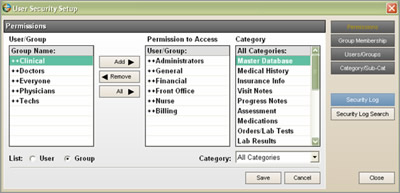 EproMedical helps practice owners control employees' access to particular business data without limiting their ability to be effective. Sensitive business information receives increased protection, while still giving employees the access they need to do their jobs successfully.